GREEN BAY MUSKY:
If you're looking for a shot at the fish of a lifetime or want to learn more about improving your success on Green Bay we will tailor the day to meet your needs.
During early season (opener to late June) excellent casting opportunities exist on the Fox River, Lower Bay, Northern Tributaries and Bays. As summer warms the waters (mid-July & August) traveling a short distance north of Green Bay to deeper waters and fertile weed beds will produce great musky action. As fall returns and water temperatures drop the musky make their way back to the Lower Bay and Fox River feeding on the schooling baitfish. Casting can be productive during this time but trolling is the predominant tactic. Green Bay offers the best chance of catching & releasing that musky of a lifetime.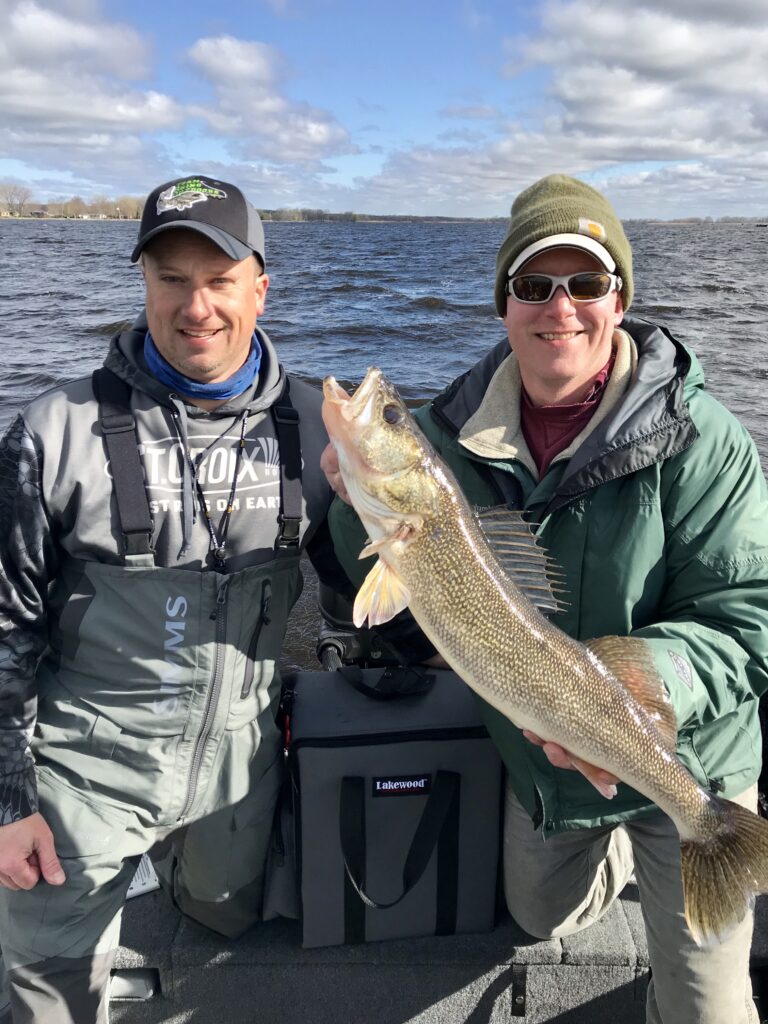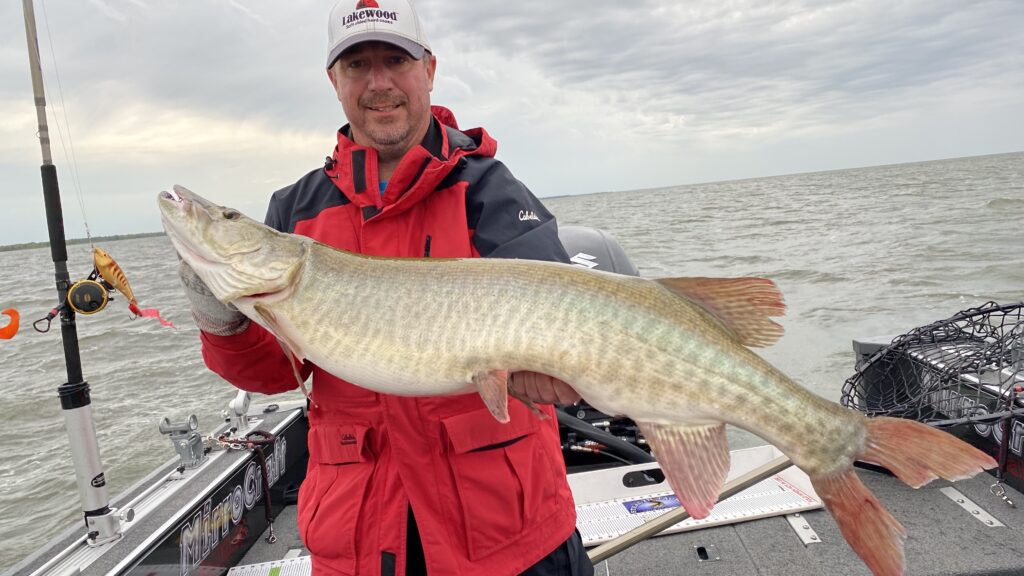 INLAND MUSKY:
Enjoy a day casting for musky practicing traditional philosophies coupled with cutting edge tools and technologies. We commonly fish the waters of Sheboygan, Marinette, Oconto, Shawano, Vilas and Oneida Counties. Other Wisconsin areas can be fished at your request.
GREEN BAY walleye:
Green Bay offers the best of both worlds for walleye fishing; trophy catch & release or a limit of eater sized fish. Jigging and trolling are the most common methods used. Trips are ran prior to Wisconsin's Northern Zone Musky season and through out the year but during prime musky times we focus our attention 100% to chasing musky.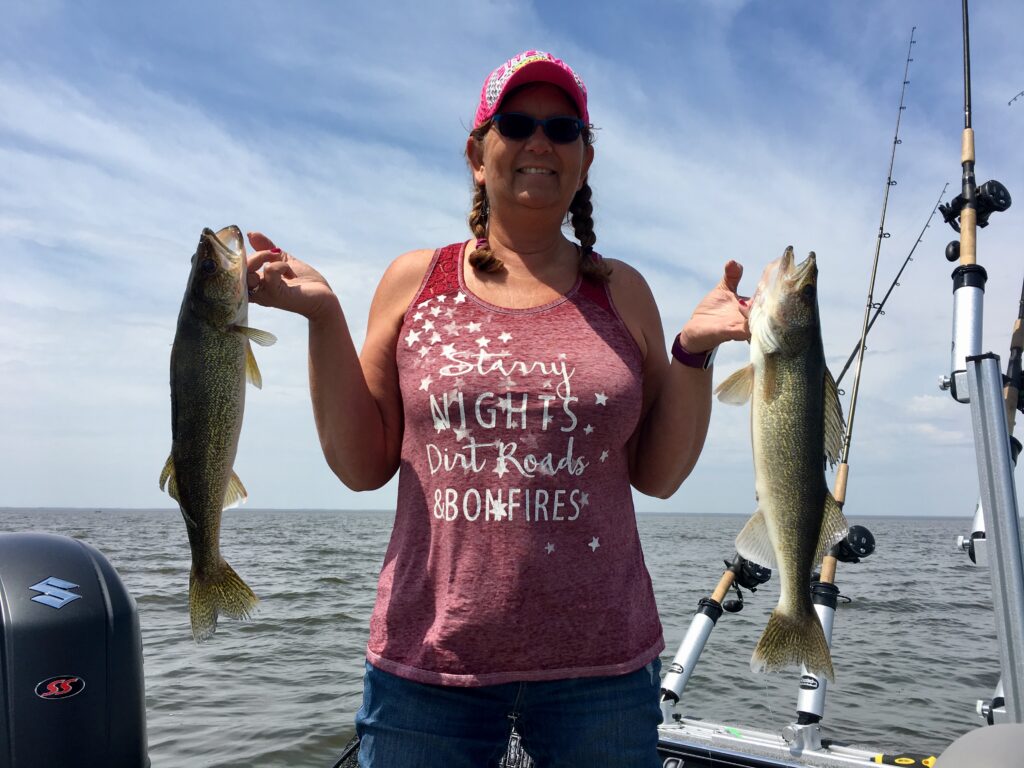 Full Day 9 hours $575
Half Day 4.5 hours $325
Spring Lower Bay / Fox River Walleye Special 5 hours $270
Rate is for 2 Anglers
Large groups / multi-boat trips can be accommodated through our established network of fellow accomplished guides.
Being the proud father of a young angler, children capable of fishing and comfortably tolerating a day on the water are welcome.
We can also recommend lodging accommodations.
Deposits are $100.00 and are non-refundable. Cancellations due to weather or unsafe fishing conditions can be applied to a future date.
Trip times are dock to dock.
Live bait may incur additional fees.
Active Military, Fire, Police, Rescue and Corporate Discounts are available.