Learn about your guide
captain kevin pischke
As with most accomplished anglers Kevin started fishing at a very young age. Growing up summers were spent at the family cottage on the Townsend Flowage, fishing on the flowage was a major part of these summers. Fishing closer to home consisted of catching perch on Green Bay, northern pike on the Branch River and bass & panfish on small local lakes. His first trip to Vilas County was at the age of eight. Fishing for bass and walleye on Star & Escanaba Lakes with his father, to this day Vilas County is still his favorite area to fish.
Though Kevin had occasionally fished for and caught musky throughout those years it was just another fish to him at that point. Fast forward through those years to 1998, Kevin found himself fishing on the Fox River when he hooked into and landed the 'accidental' musky. The musky bug had struck. From that point on Kevin would be honing his skills with countless hours on the water, reading anything musky related he could get his hands on and attending as many seminars as possible. Many of those hours on the water were spent pursuing the musky of Green Bay and the Fox River.
To further improve his fishing success Kevin spent endless hours fishing with The Late Vilas County Fishing Guide Dick Bouchonville. Studying under a guide with 50 plus years' experience not only taught Kevin the finer points of musky fishing but what it took to be a successful guide. After spending several seasons guiding inland Kevin successfully completed the necessary course work and testing to receive his Coast Guard Operators License allowing Kevin to guide on Green Bay and the Fox River for over 10 years now.
Kevin is a member and former officer of MUSKIE'S Inc. He is also an accomplished writer publishing numerous articles for MUSKIE Magazine and is a regular contributor to Musky Hunter Magazine. Kevin was also a contributing author for the 2021 book "25 More Can't Miss Musky Patterns" published by Musky Hunter Magazine. On top of his writing Kevin is also an active seminar speaker traveling the Midwest and sharing his Green Bay Musky knowledge with others and has been featured on Midwest Outdoors Television and regularly appears on fishing related podcasts.
BESIDES HIS PASSION FOR MUSKY FISHING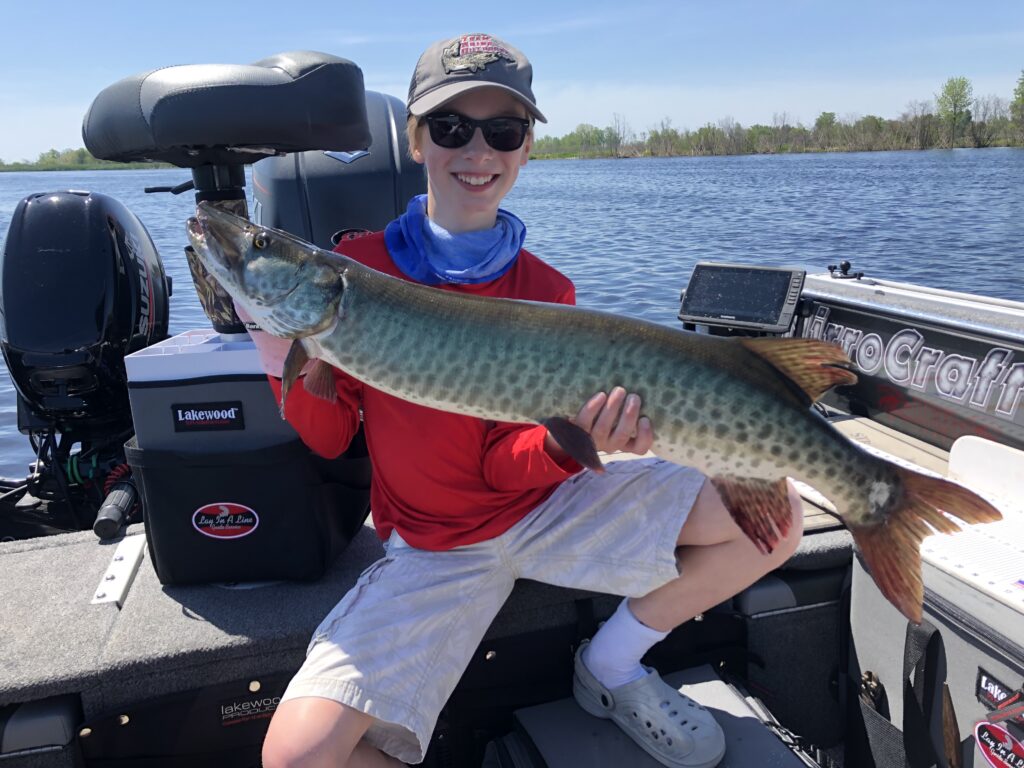 Kevin is married and the proud father of a teen age son who enjoys fishing, drumming and loves to spend family time on the water. Kevin also has 25 plus years of experience as a career Firefighter/EMT and currently works as a Lieutenant on an Engine Company.